first published in The Seattle Times https://www.seattletimes.com/opinion/democracy-in-israel-not-for-all/
September 12, 2023
Democracy in Israel? Not for all
Sep. 12, 2023 at 2:20 pm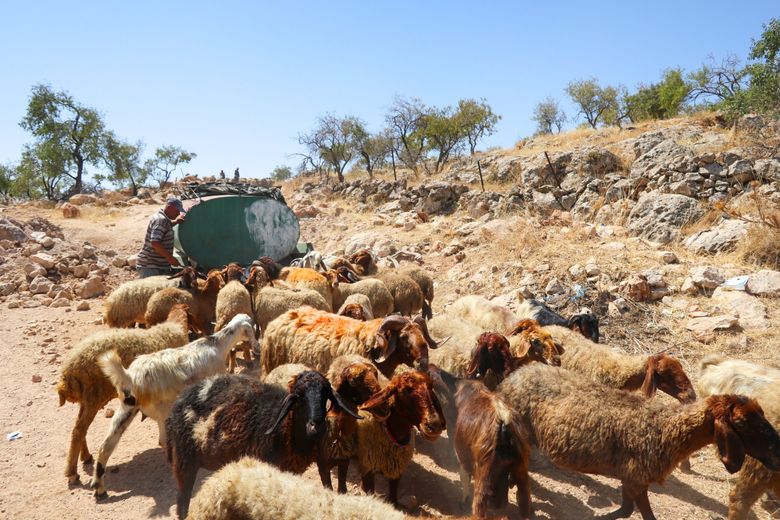 Special to The Seattle Times
Headlines out of Israel have focused on the government's efforts to muzzle the judiciary and on the hundreds of thousands of Israelis protesting in the streets, all seeking to "protect democracy." I applaud Israelis who want to limit the unchecked power of the executive branch and ultraorthodox attacks on women and LGBTQ+ rights.
But on a recent human rights-focused, fact-finding visit to the region, I had the opportunity to question that so-called Israeli democracy.
In 2018, the Knesset enacted the Nation State Bill, which enshrined Jewish supremacy in Israel, stated that only Jews have the right to national self-determination and that Jewish rights and aspirations take precedence. To Palestinians with Israeli citizenship, who make up 20% of the Israeli population, the message was clear: Their national identity trumped their citizenship and they were officially second class.
I saw that in Umm al-Fahm, Lod and east Jerusalem, where the Israeli government has an active program of Judaization, moving Jewish settlers into Palestinian neighborhoods; starving Palestinian areas of funding for schools, water, electricity and housing permits; and teaching a Zionist curriculum in schools where Palestinian history is erased. Jewish settler aggression is soaring.
Recently, a Knesset speech by Justice Minister Yariv Levin clarified that the real goals of this judicial reform are to remove what meager protections exist for Palestinians and to make annexation of the West Bank easier. The government's particular focus is on Area C, the 62% of the West Bank under Israeli military and civil control, the region with the greatest growth of Jewish settlements and settler attacks, in full collaboration with the Israeli military and border police.
I met with three of the six human rights organizations banned and criminalized by the Israeli government in 2021: Al Haq, Bisan and the Union of Agricultural Work Committee. Israeli forces vandalized their offices, confiscated equipment, arrested and imprisoned staff, and attempted to destroy their international legitimacy and funding.
In the West Bank village of Al Mughayyir, northeast of Ramallah, surrounded by Jewish settlements and cut off from much of their farming and grazing land, there was a joint settler/Israeli military attack the day before I arrived. Seven farmers were injured, multiple olive trees torn up, deep, wide holes dug at the site of each tree, the soil poisoned. The agricultural road was destroyed, piled with huge rocks. The settlers also sent drones to harass the women and children while the men were out in the fields. As I set off for the area, a large flock of goats came trotting down the hill. Moments earlier the shepherds had been attacked and run off their grazing area, their shade tents flattened and buried.
The nearby affluent town of Turmus Ayya was the site of a vicious settler pogrom in June 2023 where 400 settlers under army protection burned 60 cars, 30 houses, killed one man and tear-gassed villagers. I stopped at the site of one of those blackened homes, owned by a Palestinian American who had recently moved back from Chicago, and listened to his terrifying account: kids crying, fire and smoke everywhere, olive trees in flames. The homeowner is not allowed to bring in machinery, so friends and family are doing the repairs by hand. This man used to work security at a synagogue in the U.S.
This pattern of terrorizing the local population and seizing land with impunity was repeated all over the West Bank, east Jerusalem and in Gaza as well. Over and over, I met Palestinians fighting back with human rights organizations, youth and media trainings, education, building seed banks, rooftop gardens, resolutely staying on the land, rebuilding, replanting, and upholding their sovereignty and their deep connection to the earth.
No one in Israel is marching in the streets protesting the human rights violations against Palestinians — half the population under Israeli control living under occupation or as second class citizens. What kind of democracy is that?
Alice Rothchild is a physician, author and filmmaker focused on human rights and social justice. Until retirement she served as assistant professor of obstetrics and gynecology at Harvard Medical School.