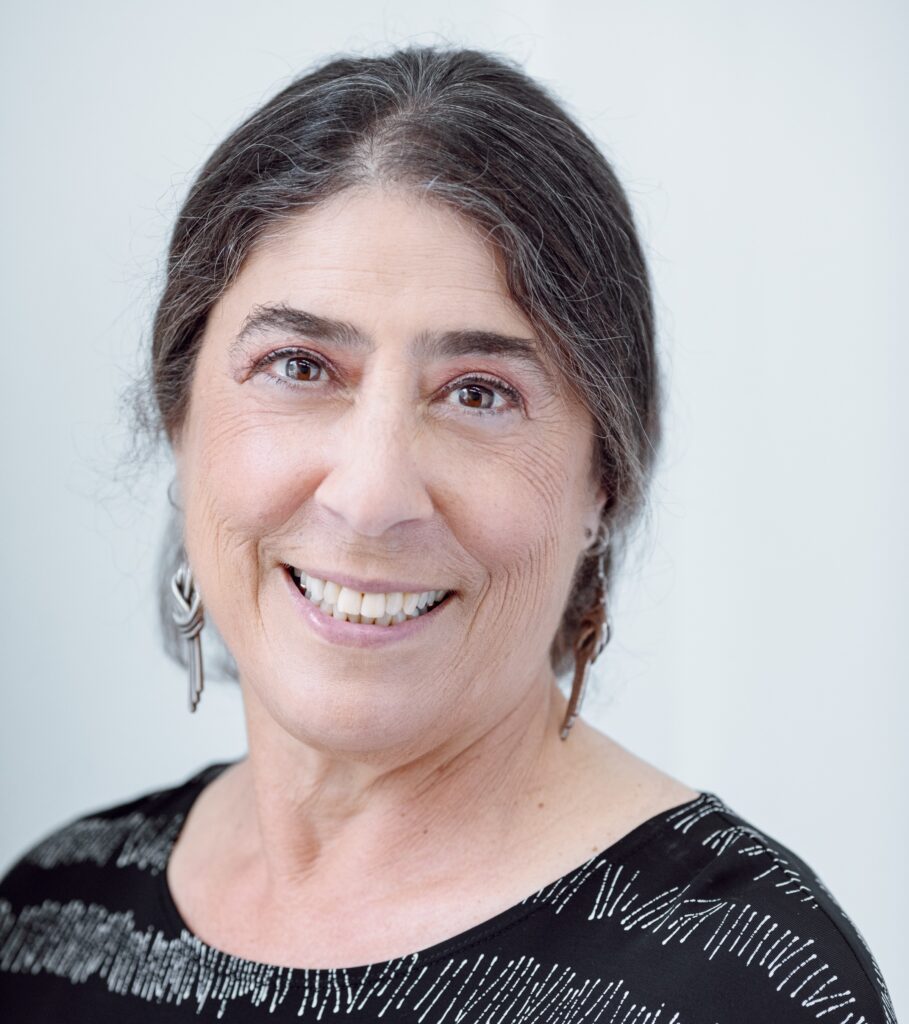 Alice Rothchild was born in Boston in 1948 and grew up in Sharon, Massachusetts, moving to Brookline, Massachusetts for her last year of high school. The town of Sharon featured a history dating back to the revolutionary war, a spring-fed lake that attracted decades of summer visitors, and a rapidly growing Jewish population in the 1950s and 1960s. Alice's family joined the local conservative synagogue, Temple Israel, where she attended Hebrew School and participated in an early version of a Bat Mitzvah. Her mother was very involved in teaching and writing about Jewish issues and the family made frequent pilgrimages to Brooklyn, New York, to visit family and observe Jewish holidays with her Orthodox grandparents.
Alice graduated from Bryn Mawr College in 1970 with a BA in psychology and subsequently attended Boston University School of Medicine, class of 1974, followed by a medical internship at Lincoln Hospital in the south Bronx and an obstetrics and gynecology residency at Beth Israel Hospital in Boston, now Beth Israel Deaconess Medical Center. She was also Medical Director of the Women's Community Health Center in Cambridge, MA from 1977-1979. After completing her residency, she co-founded Urban Woman and Child Health, Inc. in Jamaica Plain, MA and worked in this non-profit organization of physicians, midwives, and nurse-practitioners from 1979 to 1988. They provided ob-gyn and pediatric care to a unique mix of urban poor, a number of neighborhood and women's health centers, as well as to the general population. She also joined the staff of Beth Israel Hospital, now Beth Israel Deaconess Medical Center. In 1988 she joined the staff of Harvard Community Health Plan which subsequently became Harvard Vanguard Medical Associates. She served as an Assistant Professor of Obstetrics, Gynecology, and Reproductive Biology at Harvard Medical School until November 2013 and is currently retired from clinical medicine, serving as a Corresponding Member of the Faculty of the medical school.
Alice developed an interest in progressive politics in the 1960s and 70s starting with campus opposition to the Vietnam War and moving on to her discovery of feminism and health reform movements while in medical school and residency. She contributed to the first edition of Our Bodies, Our Selves, joined women's consciousness raising activities, and worked for health care reform on the grassroots level. Political analysis thus increasingly informed her understanding of the world. She also became active in a number of social justice organizations and began speaking and writing on topics ranging from childbirth to menopause to caring for underserved populations.
For over two decades, Alice sang in the Yiddish chorus, A Besere Velt (A Better World), of the Boston Workmen's Circle, a progressive secular Jewish organization. For more than 25 years she was active in the organization as part of the ritual committee, developing an annual community liberation seder, and was a member of the Mideast Working Group. In 1997, through her involvement in the Boston Workmen's Circle, Alice turned much of her non-medical focus to understanding and writing about the Israeli/Palestinian conflict and its relationship to US foreign policy and American Jewry. She worked with a number of local and national groups and is now active with Jewish Voice for Peace on the national level as a member of the JVP Health Advisory Council and on the board of the Gaza Mental Health Foundation, Just World Educational, and We Are Not Numbers.
Alice currently lives with her husband, cabinet maker Dan Klein, in Seattle, WA. They have two daughters, Emma and Sasha, and moved to Seattle to be closer to family and grandchildren.
In 2007, Pluto Press published her book, Broken Promises, Broken Dreams: Stories of Jewish and Palestinian Trauma and Resilience, with a second edition in 2010 and translations into German and Hebrew. In 2013 she released a documentary film, Voices Across the Divide which co-won 2013 Audience Award at the Boston Palestine Film Festival. In 2014 Just World Books published her second book: On the Brink: Israel and Palestine on the Eve of the 2014 Gaza Invasion and in 2017 Condition Critical: Life and Death in Israel/Palestine. She is currently working on books for children and young adults including a young adult novel and a young adult memoir in verse. In 2023, Cune Press published her young adult novel, Finding Melody Sullivan. She is finishing up a middle grade novel, a young adult graphic novel and a memoir in verse and has started her next project, researching the history of the homebirth movement in Seattle, WA. 
Alice writes and lectures widely, blogs regularly, has written numerous articles and contributed to a number of anthologies including: including Coping with a Miscarriage; The Women's Encyclopedia of Health and Natural Healing; Routledge International Women's Encyclopedia; Women & Health, Power Technology, Inequalities and Conflict in a Gendered World; Shifting Sands: Jewish Women Confront the Israeli Occupation; Extraordinary Rendition: (American) Writers on Palestine; We are Not Numbers – Junge Stimmen aus Gaza, (published in German); and Reclaiming Judaism from Zionism: Stories of Personal Transformation.
Her published poetry has appeared in journals including Ariel Chart and Writers Resist.
Robert Shetterly painted her portrait as part of his Americans Who Tell the Truth project.
In 2006 she was cited in Feminists Who Changed America 1963-1975.
In 1998 she was named one of ten "Jewish Women to Watch" by Jewish Women International. She received the Best of Boston's Women Doctor's Award from Boston Magazine in 2001 and Harvard Medical School's Office for Diversity and Community Partnership Community Service Award in 2004.