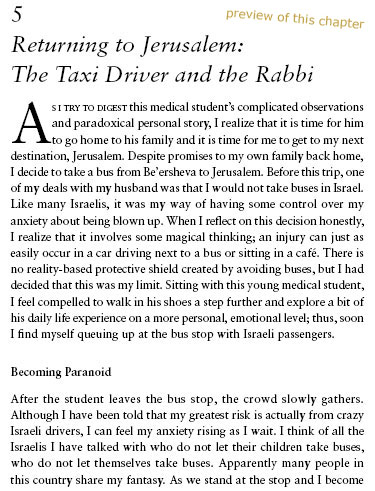 Driving into Jerusalem, we saw stunning ancient hills contrasting with major, modern housing developments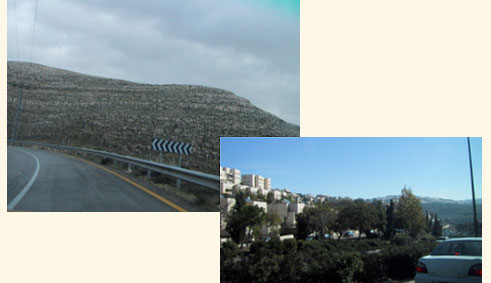 Jerusalem is famous as a city of contrasts, new and old, West and East, Jewish, Christian, and Muslim.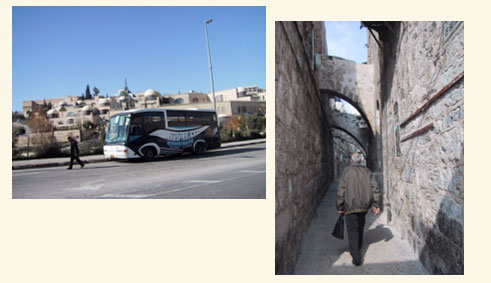 In the old city we visited many Palestinian shops and saw women dressed in traditional embroidered clothes.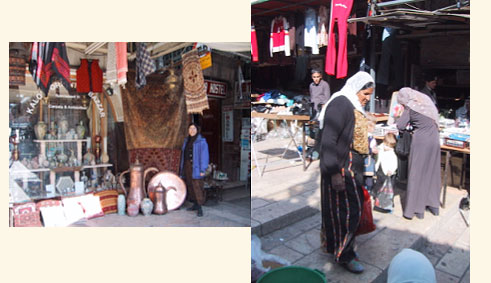 Jerusalem is also the center of Jewish religious Orthodoxy. On the left, women are praying at the Western Wall. On the right, an Orthodox man in full beard and tall black hat waits for a bus, praying.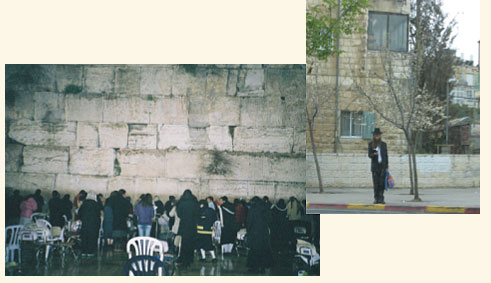 Another common site was clusters of Israeli soldiers, here gathered near the Old City gates. We struggled to understand the impact of militarization on Israeli society and interpersonal relationships and learned of an increase in domestic violence. As we often heard, the occupation has come home.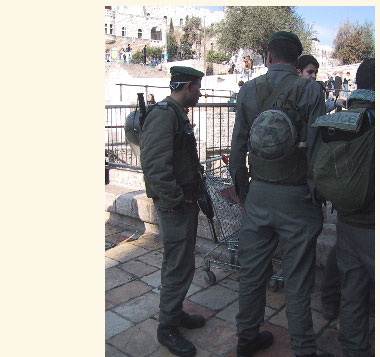 We met with Rabbi Levi Weiman-Kelmanand his wife, Paula, where they discussed how their children have faced the challenges of the military and of the conflicts and contradictions that come with living in Jerusalem and balancing progressive politics with the realities of violence.