NEW . June 2018
Alice Rothchild interviewed by Estee Chandler (Producer / Host)
Middle East in Focus, KPFK 90.7 FM


September 2017
Anti BDS Legislation, talk with Asima Silva


Listen on soundcloud.com

August 2017
Interview with EnjoinGood, events at the Al Aqsa Compound in East Jerusalem


Listen on soundcloud.com

March 2017
Alice Rothchild Interview, KPFK 90.7FM, Michael Slate Show — Condition Critical: Life and Death in Palestine/Israel


Listen on www.kpfk.org

February 2017
Alice Rothchild Interview — Podcast February 13, 2017


Listen on verdevalleyindependentdemocrats.org

February 2017
CONDITION CRITICAL by Alice Rothchild

February 2017
Q & A CONDITION CRITICAL: Allice Rothchild

February 2017
CHILD CRIMINALS: Military Restores Control

August 2016
A Personal Journey: Facing Historical and Ethical Challenges in Israel/Palestine

August 2016
Aleppo Siege, A Protest, A Victory, A Martyrdom – The Struggle
Alice Rothchild interview at 9min 35sec

May 2016
Finding Me In Medicine Again is an online show (podcast) for early career women physicians who are exhausted or frustrated with the many challenges of practicing medicine without forfeiting the people and values they care about.
In this show the host, Nance Goldstein, talks with seasoned women doctors, including Alice Rothchild.


Listen on iTunes, Episode 3

April 2015
Alice Rothchild spoke on a panel in Washington DC, organized by the Washington Report on Middle East Affairs and the Institute for Research: Middle East Policies. Watch the video and you can find her at Minute 27:28, talking about Silencing of Voices.

January 2015
World Issues Forum at Fairhaven College of Interdiscipinary Studies, Western Washington University (WWU)

December 2014
"Stir It Up" radio program with Angela Price
KFCF, 88.1 (which is affiliated with KPFA in Berkeley)
Following the Fresno Center for Nonviolence screening

Download or play mp3 file

November 2014
Panel with Gaza journalist Samer Badawi, psychology researcher Brian Barber, and Alice Rothchild at the progressive think tank, New American Foundation, in DC. newamerica.org


September 2014
Interview, Dr. Alice Rothchild, USM Portland ME

April 2014
WGBH Forum Network
Framing Military Occupation: Close-Ups of Daily Life in the Occupied Palestinian Territories

April 2014
The Arabic Hour Interviews Dr. Alice Rothchild

NEW . March 2014
Richard Sentner's "Talking Together" program
Alice Rothchild and a Just Peace in Palestine

NEW . Interview . February 2014
The Struggle 2/24/14, New Haven Connecticut

Interview . June 25, 2011
Arabic Hour, www.arabichour.org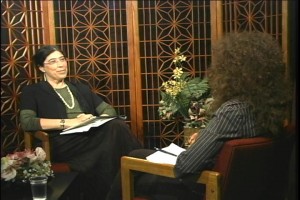 view the VIDEO


Interview . May 2011
"Israeli settlement project recipe for disaster"
on RT.com, Russian Television


view the VIDEO

skip down to more video clips

Audio Clips


WERU Special: Palestine/Israel 5/22/12
Interview with Alice Rothchild on 89.9 FM WERU


This Week in Palestine, 6-19-2011 (13 min into the broadcast)
Interview with Alice Rothchild on Hummus Boycott (June 19, 2011)

Talk Nation Radio for July 30, 2009
Dr. Alice Rothchild: The struggle for truth about Israel and Palestine
Physician, Author, co chair of American Jews for a Just Peace – Boston, on the painful reality of US and Israeli policies and their impact on Palestinians.
Produced by Dori Smith

Part 1 of 2
Play or download at
talknationradio.com
or
Archive.org
and
Radio4all.net

Part 2 of 2
Play or download at
talknationradio.com
or
Archive.org
and
Radio4all.net


Worldview . Chicago Public Radio
Interview, January 12, 2009


Thresholds KPFT FM
Interview, November 13, 2008


KPFT Pacifica Radio
5 part series – Produced by Seema Jilani
part 1

part 2

part 3

part 4

part 5


radioislam.com
60 Years in Palestine: Celebration or Dismay?
Host: Janaan Hashim


The New Pro Israel/ Pro Peace Lobby J-Street
Naji Ali, producer and host of Crossing The Line:
Life in Occupied Palestine (http://ctl.libsyn.com)


Pacifica WBAI NY radio 99.5 fm
Hugh Hamilton, Talk Back, interview


KGIL 1260/540 AM – LA's News Talk
Michael Jackson from KGIL Interviews Dr. Alice Rothchild


WPKN 89.5 Bridgeport and WPKM 88.7 Montauk
Hazel Kahan Interviews Dr. Alice Rothchild


Midday Metro KCPW with Lara Jones
August 24, 2007


Radioactive KRCL, Radio Free Utah, with Azadeh Saljooghi
August 23, 2007 (coming soon)


This Week in Palestine Interview on 5/20/07
Produced by Sherif Fam, WZBC 90.3FM Boston


This Week in Palestine Interview on 3/5/06
Produced by Sherif Fam
Truth and Justice Radio, WZBC 90.3FM Boston


KBCS Interview 4/26/07
KBCS reporter Peggy Wolf sits down with Alice Rothchild to talk about her new book.
Produced by KBCS FM, One World Report


video clips will open in a new window
(click the image or title to view the video)
NEW . Interview
"Israeli settlement project recipe for disaster"
May 2011


view the VIDEO

"Palestinian Hardship"
Moral Politics April 2010


view the VIDEO


Interview "Awakening to Israel" 2009
View the youtube clip
Or download the full video (WMV format)


Awakening to Israel



at Elliot Bay Bookstore
March 2008
credit to Pirate Television, Ed May



Broken Promises, Broken Dreams
May 2, 2007 Friends Center in Seattle, Washington.
Filmed and produced by LimberMedia
(at alicerothchild.blip.tv)



The Public Framing of the Israeli-Palestinian Conflict

04/28/2007 segment

04/21/2007 segment
produced at Brandeis University
courtesy of www.arabic.hour.org



Interview – "The Arabic Hour"
05/26/2007 interview about the book
produced at Brandeis University
courtesy of www.arabic.hour.org



Qalkilya
From the "Health and Human Rights Project" series
produced by Howard Lenow and Guy DeFeis
(at alicerothchild.blip.tv)



Ruhama Marton interview at her home 2004
From the "Health and Human Rights Project" series
produced by Howard Lenow and Guy DeFeis
(at alicerothchild.blip.tv)



Eli Picard MD – interview
Shaare Zedek Medical Center 2004
From the "Health and Human Rights Project" series
produced by Howard Lenow and Guy DeFeis
(at alicerothchild.blip.tv)



Iraq Borin
Working with Palestinian Medical Relief Society 2004
From the "Health and Human Rights Project" series
produced by Howard Lenow and Guy DeFeis
(at alicerothchild.blip.tv)